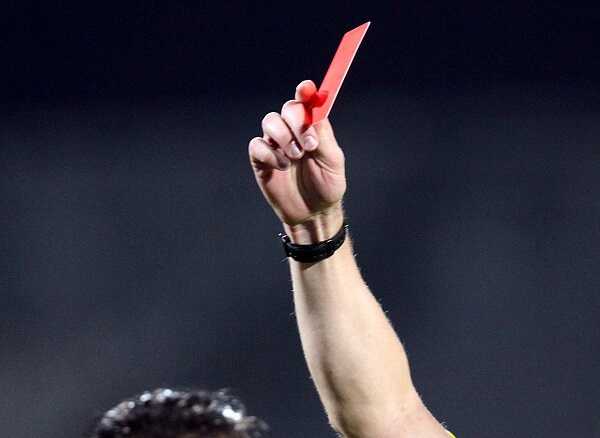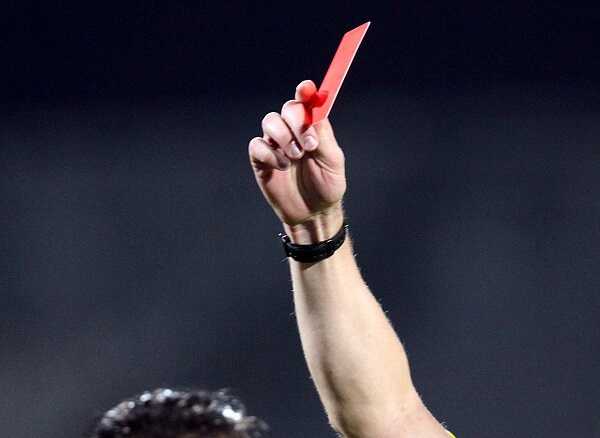 Ladislav Krejčí mladší se prezentuje jako nesmírně šikovný fotbalista, který ale mnohdy neuhlídá emoce a pro ostřejší zákrok na hranici pravidel bohužel také nejde příliš daleko. Ačkoli během podzimní fáze sezóny 2020/2021 doposud krotil výbušnou povahu a zároveň se vyhýbal závažnějším disciplinárním prohřeškům, v závěrečných minutách středečního ligového utkání Sparty proti hostujícím Pardubicím už to opravdu přehnal. Právě probíhala poslední pětiminutovka základní hrací doby, když talentovaný mládežnický reprezentant obzvláště brutálním způsobem eliminoval Tomáše Solila a vzápětí proto zaslouženě inkasoval červenou kartu. Vyloučení pochopitelně nebude jediným trestem.
Nemastný výkon domácího mužstva korunoval nepochopitelný zákrok známého bouřliváka
AC Sparta Praha během středečního fotbalového večera pokořila nováčka české nejvyšší fotbalové soutěže, přestože zápasem rozhodně neprocházela hladce a bez obtíží. Houževnatá pardubická skvadra na letenském stadionu poměrně brzy inkasovala, pak ovšem zaujala nebojácným herním projevem a nesmírně sympatickou ofenzivní aktivitou. Překvapení Pražané absolutně vypadli z role jednoznačného favorita a místy pouze sledovali, co proti nim snaživý soupeř vymyslí. Ten si mnohokrát vylámal zuby na skvělém rumunském brankáři Florinu Nitovi, někdy mu prostě chybělo jen více toho sportovního štěstíčka. Svěřenci Jiřího Krejčího každopádně nedokázali najít správný gólový recept, zatímco protistrana uvařila rovnou dva hlavní chody a nakonec tudíž vybojovala cenné tři body.
Posledních pět minut základní hrací doby v kombinaci s komfortním dvoubrankovým vedením představovalo pádné důvody k určitému zklidnění napjatých emocí. Ladislav Krejčí mladší nicméně předvedl pravý opak. Středový kruh se stal dějištěm zdánlivě tuctového vzdušného souboje, při kterém jednadvacetiletý záložník doslova a do písmene eliminoval Tomáše Solila. Rozhodčí nejprve vytasil žlutou kartu, když ale při důkladnějším přezkoumání situace u videa zahlédl hráčův nebezpečný loket, musel původní verdikt přehodnotit. Odchovanec rosického Slovanu zamířil do sprch a vzhledem k závažnosti prohřešku jej pravděpodobně čeká tvrdý disciplinární postih.
Krejčí zveřejnil omluvný vzkaz, trenéra však pořádně dopálil
Naprosto šílený zákrok Ladislava Krejčího se stal ústředním tématem vášnivých internetových debat mezi tuzemskými fotbalovými fanoušky. Kontroverzní situaci komentoval také hlavní trenér klubu AC Sparta Praha. Václav Kotal byl fotbalistovým zbytečným zkratem evidentně rozladěn. "To radši vůbec nebudu komentovat. Je to hrozná škoda, protože Láďa patří k důležitým článkům našeho mužstva a měl by se takových zákroků vyvarovat," uvedl stroze během pozápasového rozhovoru pro klubový web.
Lítost nakonec prostřednictvím sociálních sítí vyjádřil také samotný hříšník. "Omlouvám se za situaci, která se stala v zápase s Pardubicemi. Za faul jsem byl po právu vyloučen. Nebyl v tom úmysl zranit spoluhráče," vyloučil jakýkoli záměr skrze oficiální profil na Instagramu. "Každý souboj chci vyhrát a jdu do všeho naplno, ale tohle bylo za hranou a uvědomuji si to. Doufám, že Tomáš bude v pořádku a bude moci nastoupit do dalšího zápasu. Je mi líto, že se to stalo."
To, že Krejčí okamžitě uznal chybu a poškozenému fotbalistovi poslal upřímnou omluvu, hodnotíme jednoznačně pozitivně. Zároveň je ovšem potřeba říci, že se několikanásobný mládežnický reprezentant dlouhodobě pohybuje na hranici pravidel a možná by stálo za to popřemýšlet, jestli dvě červené karty v rozmezí dvou měsíců nejsou dostatečným argumentem pro zmírnění přílišné agrese.