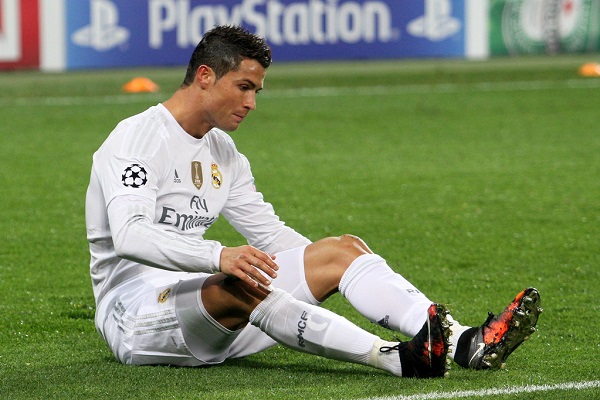 Podruhé během několika dnů musel čelit nepříjemnému faktu, že jej trenér Maurizio Sarri předčasně stáhl z hrací plochy. Cristiano Ronaldo se domnělou křivdu rozhodl vyřešit po svém. Namísto toho, aby usedl na lavičku k ostatním spoluhráčům z Juventusu Turín, zamířil rovnou do kabin a stadion opustil tři minuty před koncem zápasu. Od fotbalových expertů sklidil ostrou kritiku a nutno podotknout, že zcela zaslouženě.
Cristiano Ronaldo si dovolil příliš, trenér to však bagatelizuje
Bylo toho na něj moc. Ve středu musel Cristiano Ronaldo kousat střídání v rámci duelu Ligy mistrů s Lokomotivem Moskva a v neděli se ten samý scénář opakoval i na domácí, italské scéně – jen s tím rozdílem, že trávník opouštěl už v 55. minutě. Nahradil jej Paul Dybala, jenž pak jedinou brankou rozhodl vyrovnané klání.
Ronaldo bezprostředně po svém stažení zamířil do útrob stadionu. Ještě před tím však stihl cosi utrousit směrem k trenéru Maurizio Sarrimu. Člověk by řekl, že kouč z pozice autority bude mít k chování hráče, byť opravdu hodně slavného, jisté výhrady. Sarri ovšem překvapil tím, že Ronalda na tiskové konferenci naopak hájil.
Fabio Capello si ve svém hodnocení nebral servítky
Události, které přinesl zápase mezi Juventusem Turín a AC Milán samozřejmě neunikly ani zbytku světa. Legendární trenér Fabio Capello, jenž v minulosti vedl kupříkladu Real Madrid, AS Řím či oba výše zmíněné kluby, to Ronaldovi na dálku pořádně vytmavil.
Zdroj: The Guardian