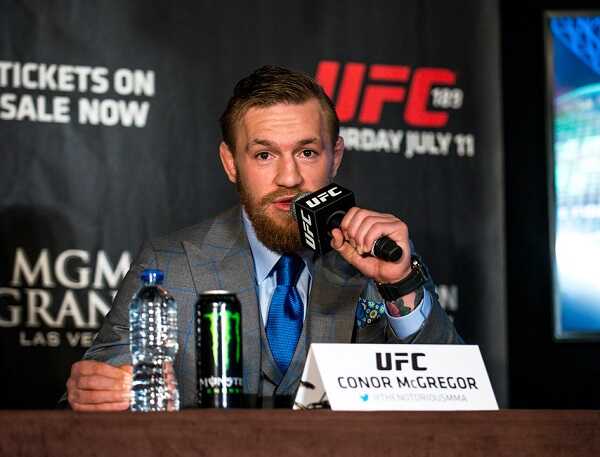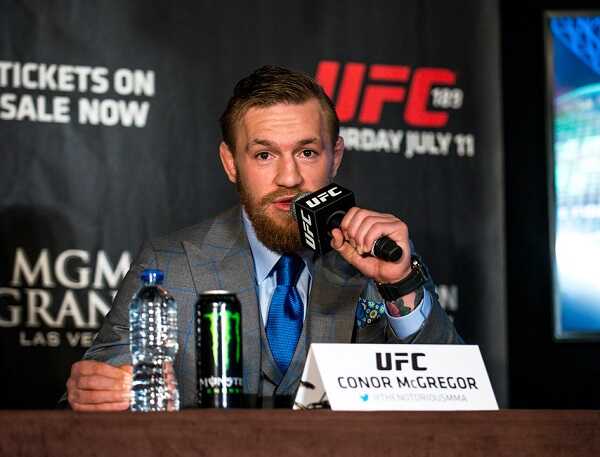 Bývalý zápasník Conor McGregor to po několika týdnech relativního klidu znovu pořádně schytal. Tentokrát však ostrá palba přišla z poměrně nečekaných míst. Prezident UFC Dana White ho během nedávné tiskové konference obvinil z porušení mužského kodexu kvůli tomu, že prostřednictvím sociálních sítích bez předem uděleného souhlasu zveřejnil jejich ryze soukromou konverzaci. Horkokrevný Ir se vůči nařčení svého někdejšího chlebodárce veřejně ohradil, dočkal se ovšem jen další studené sprchy. S tou přispěchal úřadující šampion lehké váhy Justin Gaethje, který se nebál použít poněkud ostřejší slovník.
McGregor zveřejnil soukromé zprávy s cílem poškodit prezidenta UFC
Ačkoli už dvaatřicetiletý Conor McGregor oficiálně odešel do důchodu, dávné křivdy v něm pravděpodobně stále rezonují. Vysloužilý irský zápasník prostřednictvím sociálních sítí uveřejnil únorovou konverzaci s prezidentem UFC, z níž vyplývá, že projevil touhu pokračovat v kariéře a postavit se velkým protivníkům. Jako ideální soupeř do začátku se mu údajně jevil osmatřicetiletý Diego Sanchez. Dana White však jeho snažení o brzký návrat do klece okamžitě zazdil.
McGregorova aktivita se donesla až k očím amerického byznysmena stojícího v čele slavné bojové organizace. Ten na svém někdejším zápasníkovi nenechal jednu nit suchou. "Conor McGregor porušil mužský kodex. Tohle se zkrátka nedělá. O Diegovi jako možném soupeři jsme mluvili v soukromé konverzaci. Zveřejnit něco takového je velká špína," nebral si během tiskové konference servítky a následně vysvětlil důvody, proč se do uspořádání zmíněného klání příliš nehrnul. "Když se v žebříčku pohybujete mezi absolutní špičkou a žádáte po mně zápas se stárnoucím Sanchezem, který ani nepatří do elitní patnáctky, navíc v hlavním programové lince Los Angeles…"
Conor McGregor celou konferenci samozřejmě sledoval a krátce po jejím skončení se rozhodl opětovat palbu. Na Twitteru objasnil, že utkání se Sanchezem považoval za jakousi výplň, aby v roce 2020 udržel aktivitu. Mužský kodex dle jeho názoru naopak porušil Dana White, protože veřejně prohlašoval, že nepřijímá žádné zápasy. Horkokrevný rodák z Dublinu prý přitom ještě v květnu žádal o měření sil s Justinem Gaethjem.
Justin Gaethje tvrdí, že si Conor McGregor sprostě vymýšlí
Mezi početnou družinou fanoušků našel McGregor pochopitelně zastání. To samé se však nedá říci o člověku, kterého v rámci druhého příspěvku přímo zmínil. Jednatřicetiletý Justin Gaethje tvrdí, že bývalého šampiona UFC opakovaně vyzýval k zápasu, zpětné vazby se mu ovšem ani v jedním případě nedostalo. Z toho prý logicky vyplývá, že vůbec nechtěl zápasit a nyní se pokouší sprostě lhát, aby neshodil svou značně pošramocenou reputaci. Na čí straně se tedy skrývá pravda? Správné odpovědi se zřejmě nikdy nedočkáme.