Ačkoli populární fotbalista reflektuje několik úžasných nabídek, zahraniční média tvrdí, že nakonec zůstane věrný současnému chlebodárci. FC Barcelona údajně připravuje novou desetiletou smlouvu.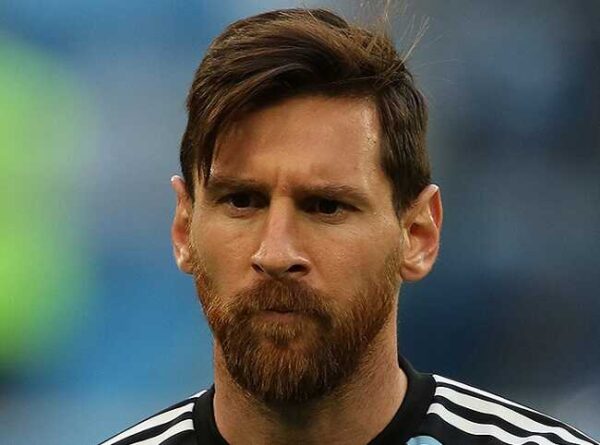 Zůstane Lionel Messi věrný současnému chlebodárci, nebo pod tíhou veřejně známých křivd a dlouhodobé nespokojenosti definitivně změní působiště? Odpověď napříč posledními měsíci intenzivně hledají zahraniční sportovní novináři, řadoví příznivci kopané i samotní hlavní aktéři. Jednání mezi fenomenálním argentinským útočníkem a vedení klubu FC Barcelona nyní konečně postoupila do dalšího dějství. Podle informací The Times se momentálně připravuje nová desetiletá smlouva, kterou obě strany akceptují.
Zaječím úmyslům zabránila až reálná hrozba soudních tahanic
Kombinace extrémně nepovedené sezóny, přetrvávajících sporů uvnitř klubu a rekordního debaklu v rámci čtvrtfinále Ligy mistrů byla jednoduše příliš velkým soustem. Třiatřicetiletý fotbalový útočník Lionel Messi, živoucí symbol bezmezné věrnosti a úspěchu, odmítl pokračování barcelonské éry a prodíral se letní záplavou lukrativních nabídek. Mezi vážnými zájemci figuroval například anglický Manchester City FC, jehož majitelé navzdory přetrvávající koronavirové krizi rozhodně nemají hluboko do kapsy. Přestupová bomba málem vybuchla, zaječím úmyslům hvězdného Argentince však nakonec dočasně zabránila reálná hrozba soudních tahanic.
Messi podepíše novou desetiletou smlouvu, tvrdí renomovaný britský deník
Přestože budoucnost šestinásobného držitele Zlatého míče zůstává oficiálně zahalena rouškou tajemství, proud jasného světla do ostře sledovaného příběhu zrady a usmíření vnesl The Times. Renomovaný britský deník tvrdí, že Lionel Messi zanedlouho podepíše desetiletou smlouvu, zásluhou které definitivně odezní spekulační tornádo. Dohoda samozřejmě počítá s tím, že hráčovu úzkou spolupráci s klubem nenaruší ani nevyhnutelný konec aktivní kariéry. Finalizaci nového kontraktu údajně prospěla nedávná výměna barcelonského vedení. Zatímco kritizovaný Josep Maria Bartomeu bohužel nenašel recept, jak fenomenálního střelce udržet bez nedůstojných kliček, staronový šéf tradičního katalánského klubu Joan Laporta během přátelské večeře s fotbalistovým otcem pravděpodobně uspěl. Nadcházející týdny ukážou, zda-li se informace zakládají na pravdě.