Česká fotbalová reprezentace čelí nepříjemným komplikacím. Tandem ostřílených stoperů dočasně vyřadilo podlomené zdraví. Pokud obtíže nezmizí, dostanou příležitost náhradníci.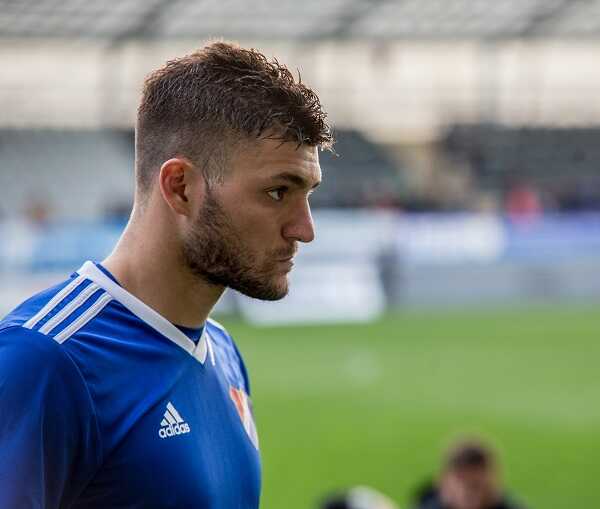 Během pátečního večera se zrodilo obrovské zklamání. Česká fotbalová reprezentace podlehla favorizované Itálii, zaslouženě inkasovala čtyři branky a sama přitom nedokázala vymyslet jedinou střeleckou odpověď. Rozčarováním byl hlavně podprůměrný výkon středních obránců. Blamáž neodvrátili David Zima, Jakub Brabec ani Ondřej Čelůstka, kterého navíc předčasně vyřadilo zranění. Přátelské utkání kvůli podlomenému zdravotnímu stavu vynechal také zkušený Tomáš Kalas. Narůstající počet omluvenek mohou vyřešit náhradníci. Kdo konkrétně připadá v úvahu? To si společně rozebereme prostřednictvím následujících odstavců.
David Pavelka (AC Sparta Praha)
Česká fotbalová reprezentace řeší akutní stoperskou krizi. Evropský šampionát určitě nestihne potrestaný Ondřej Kúdela, otazníky nicméně visí také nad hlavami Ondřeje Čelůstky nebo Tomáše Kalase. Zkušený defenzivní tandem dočasně vyřadilo podlomené zdraví a pokud se situace urychleně nezlepší, bude muset trenér Šilhavý sáhnout do rezerv. Tam číhá například třicetiletý záložník David Pavelka, který momentálně obléká dres mateřské Sparty. Přestože většinu soutěžních zápasů odehrál na svém typickém herním postu, během podzimu ochotně zastoupil indisponované střední obránce a podával velice sympatické individuální výkony. Důvěru národního týmu si tedy nepochybně zaslouží.
Patrizio Stronati (FC Baník Ostrava)
Povolávací rozkaz netrpělivě vyhlíží i šestadvacetiletý stoper Patrizio Stronati. Šikovný hlučínský odchovanec byl účastníkem březnového kvalifikačního programu, všechna plánovaná utkání nicméně proseděl mezi náhradníky. Evropský šampionát mu původně zapověděla kombinace minimálních reprezentačních zkušeností a obrovské konkurence. Současná krizová situace ale navzdory logickým překážkám skýtá příležitost. Uvidíme, zdali to hlavní trenér Šilhavý vidí podobně.
Lukáš Hejda (FC Viktoria Plzeň)
Seznam potenciálních kandidátů uzavírá zkušený plzeňský obránce Lukáš Hejda, který letos vynechal nemalé procento soutěžních zápasů. Nedobrovolnou absenci způsobilo poranění svalů. Pětinásobného šampiona české nejvyšší fotbalové soutěže, jehož první a zároveň poslední reprezentační vystoupení se uskutečnilo 3. června 2014, dlouhodobě zdobí poctivá defenzivní práce a také poměrně slušná střelecká produktivita. Během uplynulé sezóny zaznamenal tři ligové branky.